Testimonial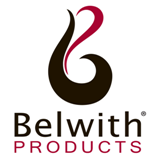 Our company has used HRVietnam for almost 3 years with great service. They helped us recruit a very successful sales lady. She is not only very capable in sales but was very experienced in our kind of product. HRVietnam provide a very good match. As a result, our employee has stayed with our company, our company has been very satisfied with her performance and our sales have grown. HRVietnam has helped us in more was beyond just great recruiting. HRVietnam has correctly handled all of our payroll and made sure we always conformed to the latest changes in Vietnam labor laws. We know there are several HR companies in Vietnam, but Belwith has been very satisfied to have worked with HRVietnam for almost 3 years.
Michael
Operation Director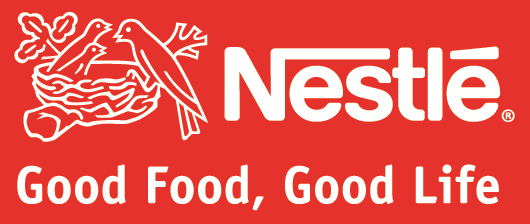 HR Vietnam has been able to provide us with an effective solution to our staffing concerns. The consultant has always been proactive and delivers a rich source of potential candidates to us. Our experience with HR Vietnam confirms that we've partnered with a true leader in the industry.
Nguyen Thuy Hong
Recruitment Manager

We have used HR Vietnam for a few years now and we are very happy with the service they provide. They always deal with our assignments within the given time constraints and we have been given good quality candidates to interview. The staff are very accessible and a pleasure to deal with and we would have no hesitation recommending their services to any organization that is looking to recruit high quality candidates.
Ian Wilson
Operation Director

HRVietnam is a reliable partner of Philip Morris in executive level recruitments. Working with HRVietnam consultants is a great experience. HRVietnam understand our business, specific needs and are quick to adapt to any request we put to them.
Ms. Ho Thi Phuong Thao
HR Partner Manager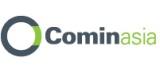 Thank you for providing an excellent recruitment service for us. It has always help us to get the highest quality of people to fill our vacancies. We are very impressed with your services, especially the people who deal directly with us and work with our best interest at heart. Your staff has always show us that they are service oriented. We completely satisfy with your services
Ha Thi Thu Dung
HR and Admin Manager
Ngo Thi Ha Vy- Event Manager
Thank you so much for your assistant enabling me to successfully obtain this position. I would especially like to thank the consultant in my case. I found her to be professional and thoughtful in the way she prepared and presented myself and my case to the employer. HRVietnam/ Careerbuilder service is professional, helpful, and of great value to all parties who can make productive use of your range of services
Ngo Thi Ha Vy
Event Manager
Ngo Minh Dat- Production Shift Leader
I would like to send my sincerest thanks to Careerbuilder and particularly the individual consultant who enable my transition to be so smooth and rewarding. I now have a position in the company that I have never before dreamed of. After more than half a year working as production shift leader, I have gained a great deal of experience and have developed myself enormously. The Company working environment is wonderful, colleagues are professional and supportive, the company culture is rich and I have many chances to learn, develop myself through work and through training programs within the country and overseas that were provided by the Company. I wish Careerbuilder continued success through their ability to truly assist their clients and candidates
Ngo Minh Dat
Production Shift Leader
Nguyen Thi Thuy Linh- Assistant to Director
I would like to thank HRVietnam for the support you have given to connect me with an interesting job opportunity, and special thank to the consultant for your thoughtful and friendly approach. I would also like to update to you about my experience working in my new position. Since May 2014, I have been promoted to the position of Assistant to Director and had the opportunity to experience an interesting business trip where we open a new facility in the South. I'm finding many challenges here, and this is a rewarding opportunity for me. Thank you again and do hope to keep contact with you. Best regards,
Nguyen Thi Thuy Linh
Assistant to Director