Putting together your resume for the first time (or first time in a while) is plain awful. Like trying to remember math formulas from middle school, it can be unclear what employers today expect and if your resume will pass the test or get marked up as a failure. Whether you're putting your resume together yourself or with the help of a friend or professional, there are several areas that every job seeker needs to be aware of that can inadvertently cause your resume to get rejected.
Try CareerBuilder's ResumeHero now to write a winning resume and ditch the drama caused by these resume mistakes: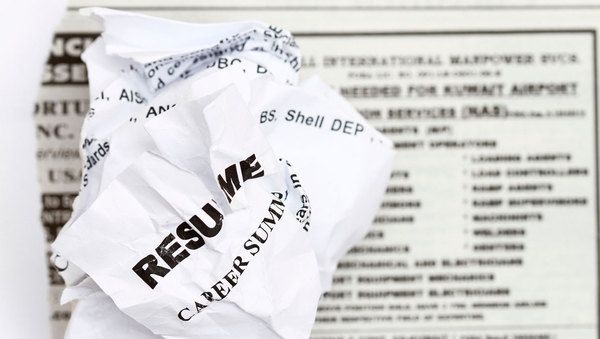 1. Typos
It's hard to claim you have excellent attention to detail if your resume includes typos or omitted words, or other mistakes. Job seekers often send application materials that include typos if they fail to have someone look over their resume or cover letter before hitting "Send." Having someone proofread your materials will help prevent unnecessary mistakes, and will also ensure that your materials make sense. If you're rewriting your resume and customizing it for each position you apply for – which you should be doing – make sure your rewrites and formatting don't add mistakes or omissions.
2. Unnecessary information
"References available upon request" or objective statements that essentially say "I want this job" aren't adding anything new to your resume, and instead only serve to take up valuable resume real estate. Employers will come away more informed if you include summaries of your qualifications, accomplishments and skills.
3. Bad formatting
Most resumes can only be accepted in certain computer program formats, like a word document or text document, or sometimes a PDF. Not only is it important to ensure that you're using the right type of document when creating and sending your resume, but you also need to make sure that your resume gets delivered in the correct formatting, too. Nothing is more distracting and off-putting to a hiring manager than trying to read disjointed, cut-off job descriptions and dates in a poorly formatted resume. Keep your resume format simple and to take the best opportunity to send a properly formatted resume, use a PDF as your go-to and also have simpler text versions, too.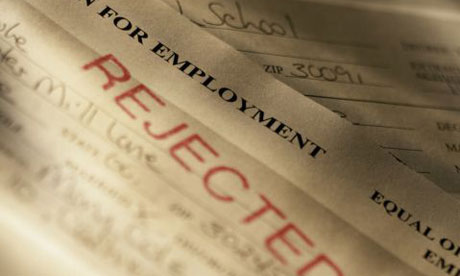 4. Meaningless words
A recent CareerBuilder survey found that there are some words hiring managers and human resources professionals just don't want to see on your resume, including best of breed, go-getter, think outside of the box, synergy, go-to person, thought leadership, value add, results-driven, team player: bottom-line, hard worker, strategic thinker, dynamic, self-motivated, detail-oriented, proactively and track record. Skip these buzzwords and instead include specific accomplishments and results to prove value added to hiring managers.
5. Including all information and the kitchen sink
A complete job history usually doesn't equal a history of relevant career experience, but job seekers will often list every position they've ever held to prove to employers that they're employable. The reason this hurts your chances of getting the job is that often, job seekers don't draw connections between the job listed and the position they're applying for, effectively rendering the resume a generic, unfocused application that doesn't frame you as the best fit for the job. An employer will probably assume that you're using this generic application to apply for a large volume of jobs and give you just as short a time of consideration as you did for their application.
These mistakes can cause even the most impressive resume to get cut from the short list of candidates hiring managers are interested in. To avoid ruining your own chances of getting the job, be sure to check carefully to exclude these errors from your application materials. You're on your way to impressive employers with a great resume.
(Picture Source: Internet)
HRVietnam - Collected