Matt Tarpey, CareerBuilder writer
The ball has dropped, the champagne has gone flat, and we've all forgotten the lyrics to Auld Lang Syne. The New Year is still young, but it's already off to an encouraging start. According to CareerBuilder's annual job forecast, 36 percent of employers expect to add full-time, permanent employees in 2015, up from 24 percent last year and the best outlook from the survey since 2006.
"The U.S. job market is turning a corner as caution gives way to confidence," says
Matt Ferguson, CEO of CareerBuilder and co-author of"The Talent Equation." "Hiring in 2014 was broad-based, including encouraging activity among small businesses and hard-hit sectors like manufacturing and construction. The amount of companies planning to hire in 2015 is up 12 percentage points over last year, setting the stage for a more competitive environment for recruiters that may lend itself to some movement in wages."
Industries in the lead
The overall job market is looking up, and the outlook for several industries is even brighter. Information technology (54 percent), financial services (42 percent), manufacturing (41 percent) and health care (38 percent) are all expected to add permanent jobs at a faster rate than the national average this year.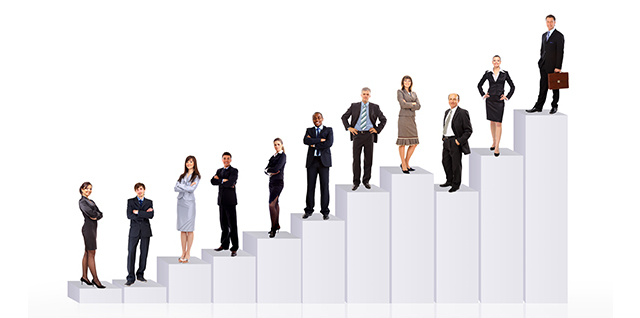 Where's the growth?
National job growth is great, but what kind of jobs can we expect? According to the survey, occupations in STEM (science, technology, engineering and math) fields will continue to be a safe bet, with 31 percent of hiring managers planning to create jobs in these areas over the next 12 months.
In terms of specific functions within organizations, the top five areas where employers are planning on adding full-time, permanent staff include:
1)Sales – 36 percent
2)Customer service – 33 percent
3)Information technology – 26 percent
4)Production – 26 percent
5)Administrative – 22 percent
Additionally, some new and emerging fields are expected to see strong job growth in the coming year, including:
Increasing wages
With new legislation and a place in the public spotlight, minimum wage workers may be looking at pay increases in the near future. Nearly half (45 percent) of employers expect to raise the minimum wage within their organizations in 2015; 53 percent of whom will raise it by $2 or more per hour while 32 percent will raise it by $3 or more. Forty-seven percent will limit the increase to $1 or less.
Sixty-nine percent of employers say they'll pay $10 or more per hour, while 39 percent will pay $12 or more and 18 percent will pay $15 or more.
Minimum wage workers aren't the only ones who may start seeing bigger paychecks in 2015. Eighty-two percent of employers plan to increase compensation for existing employees – up from 73 percent last year – while 64 percent will offer higher starting salaries for new employees – up from 49 percent last year.
Education requirements growing too
Many employers are adjusting the education requirements for open positions to match the increasing complexity of these roles. More than a quarter of companies say they're now hiring candidates with master's degrees for positions that had been primarily held by workers with four-year degrees in past years. Similarly, 37 percent are now hiring workers with college degrees for positions that had been primarily held by workers with high school diplomas. The majority (65 percent) of these employers attributed this shift to the skills required for evolving positions within their organizations.
Part-time and temporary jobs on the rise
Twenty-three percent of employers expect to recruit part-time workers over the next 12 months, up six percentage points over last year. While various factors will influence this trend, 14 percent of all employers say they'll likely hire more part-time workers in 2015 due to the Affordable Care Act.
Temporary employment is also expected to pick up in 2015, with 46 percent of employers planning to hire temporary or contract workers this year, up from 42 percent last year. Of these employers, 56 percent plan to transition some temporary or contract workers into full-time, permanent roles.
For more info, check out the full forecast.