You don't always get what you want, in life or in your career. In fact, most of your day is made up of compromises between what you want and what others are asking for. You rearrange your priorities to keep projects moving, to earn a bigger paycheck, to accommodate your family. But if somebody asked you what you really wanted, would you answer your job or the perks that come with it?
A CareerBuilder survey found the choices that workers will make when faced with hard decisions (like choosing between a bigger paycheck or a shorter work week) and the dream jobs we secretly yearn for. How would you answer?
Would you rather…
Workplace perks are becoming a bigger selling point in finding a new job, but you can't expect to get it all. The survey attempted to find what workers really want, asking:
If you had to choose between the following at work, which would you choose?
A car (76 percent) vs. a smart phone (24 percent)
Air conditioning (54 percent) vs. Internet access (46 percent)
Free lunches at work (63 percent) vs. the ability to wear jeans every day (37 percent)
A bigger paycheck (77 percent) vs. a shorter work week (23 percent)
An office (71 percent) vs. your own bathroom (29 percent)
A concierge (70 percent) vs. a valet (30 percent)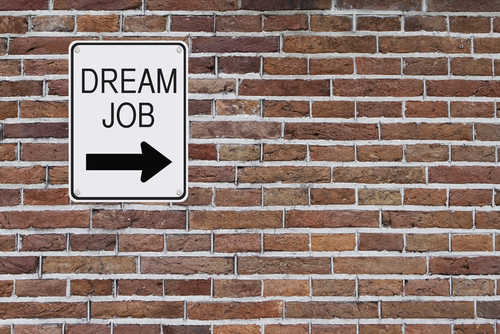 Dream careers and second careers
Most careers end up looking different from what we imagined while growing up because we find more practical options or follow the labor market's in-demand jobs. Though we pursue careers that are different from what we originally hoped for, we never really forget what we'd like to be doing if we could. The survey got to the heart of this, asking:
If you could do any job in the world, what would it be?
2.Actor
10.Engineer
If you're realizing that you'd rather make a career switch to something new or to your original dream job, check out these resources that can help you determine if a career switch is the right move for you: