Do you have a work spouse?
Whether you have a wedding ring on your finger or not, all signs are pointing to the fact that you have a work spouse.
In the morning, the two of you always head out together for coffee before sitting down at your desks. Throughout the day, you'll send short, funny emails to each other that gripe about current work projects, lament over difficult co-workers or sympathize with technological difficulties. And during brainstorm sessions or conference calls, you know they'll save you a seat next to them. Whether you have a wedding ring on your finger or not, all signs are pointing to the fact that you have a work spouse.
A…what? According to data in a new CareerBuilder survey, 12 percent of workers say they have a platonic work spouse — somebody who they are not married to, but feel like they are married to at the office. This work relationship can affect both married and non-married people, and can actually have positive effects on your work. Just like a happy personal relationship will encourage you to focus on positive traits and actions, a work spouse can be just the support you need while you're on the clock.
But just like any other kind of relationship, the work spousal kind takes work and care to make sure both people in it are doing well. And when times get tough, it's up to you to work things through. Here's how: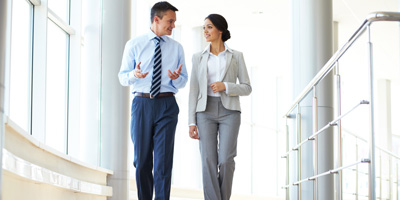 Secrets for a happy work relationship
1. Honesty. One of the biggest advantages to having a work spouse is the candor that can develop with somebody you feel comfortable with and close to. Not only should you utilize this by asking for feedback on projects and requesting insight for areas where you're having difficulties, but also return the favor. You'll both appreciate the support that comes from being open and honest, and it will also allow you to put out your best work since you're receiving direct praise or criticism.
2. Respect. For a work spouse, respect means recognizing the person's talents and skills, and supporting those qualities throughout any peaks or pitfalls on the job. It also means being aware of areas they may struggle in, and finding opportunities to help strengthen. A work spouse gives you the opportunity and support to really grow in your career because of the one-on-one attention you can give and receive, and because they're a work spouse, you enjoy their company and respect their opinion.
3. Listening. While a mentor-mentee relationship revolves around one person being the teacher and the other a student, a work spouse relationship represents more equal footing for both co-workers and requires each person to put in work and energy. This means supporting your work spouse, which can only be done through great communication skills and lots of listening. If your work spouse is stressed about a deadline or a difficult client, listening is the first step to helping the problem get solved. Simply having someone hear and recognize what they're saying is often enough support for the person to tackle a problem.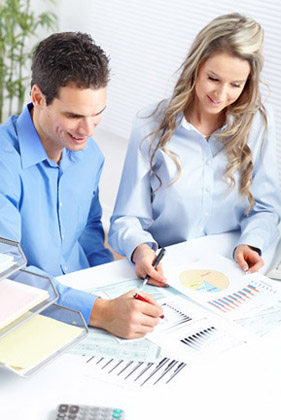 Tips for when times are tough
1. Don't whine to others. Similar to a personal marriage or intimate relationship, it's uncomfortable for others around you if you rant and complain to everybody exceptthe person you're having a problem with. Extend your work spouse the professional courtesy of being direct and honest about the problem you're having, and explain why it's bothering you and what you're hoping to see change.
2. Offer to help. If your work spouse is struggling through a series of projects or trying to cope with a bad performance review, step up for them and offer to help improve the situation. Maybe you can offer insight, know a good vendor that could help or have dealt with a similar issue. Offering to help shows that you're there to support them, which may be all the help they need.
3. Keep other relationships strong. While you and your work spouse may have a stronger connection with each other than others at the office, it's important not to exclude yourselves from the group. Otherwise, you risk ostracizing yourselves and won't have the support you need when new projects need to move forward, bigger budgets need to get approved or requests for promotions come up. Having a strong social network will also keep others from getting jealous of you and your work spouse and prevent any unintentional consequences.
Every relationship experiences its ups and downs, but by giving your work spouse attention and appreciation that you'd like to receive yourself, you're setting up a strong foundation for your work and your relationships.
(Picture Source: Internet)
HRVietnam - Collected