How to excel in every type of interview
hange your approach for different interview types.
Excitement and nerves go hand-in-hand with any job interview. But have you ever found yourself face-to-face with several hiring managers at once? Or in an interview room alongside six other job candidates? If you haven't yet, you might soon. And the less familiar the format, the more likely those butterflies in your stomach will take wing.
Here are four less common types of interviews you might encounter and a few tips for acing each one:
1. The panel interview
What it is: You're in a room with a group of decision makers from the company, and they're all asking you questions.
Why it matters: The company wants to see how you handle a high-pressure situation and if you can quickly fit in with the company leaders and culture.
How to ace it: This kind of interview can feel especially intimidating, but there's an easy way to give yourself a leg up: Ask whom you'll be meeting with when the company schedules the interview.
Then research each person through professional social networks or the company website, so you can tailor your answers to whoever asks a question. The sales manager, for instance, probably has different priorities than human resources.
Once you're in the room, pay equal attention to the entire panel. Make eye contact with everyone as you talk, giving a little more focus to the individual who posed the question. Address each person by name and don't be afraid to ask questions. It's a good way to engage the whole panel and turn things into a conversation.
After the interview, send a thank-you note to every person. Make each one different because interviewers often compare notes -- literally.
2. The group interview
What it is: This interview style is a bit like "The Apprentice." A group of job candidates all try to impress a few people from the hiring company at the same time.
Why it matters: The employer is trying to save time, so you need to find a way to stand out and demonstrate that you know how to be a good team player.
How to ace it: Pretend that you're surrounded by new co-workers instead of the competition; then act accordingly. Don't interrupt other candidates, and roll with it if someone interrupts you.
Prepare multiple answers to common interview questions, so if you're the third person to answer the same question, you'll have something fresh and insightful to say.
You may be asked to complete small group projects during the interview. If that's the case, focus on showing off your collaboration skills instead of pushing the group to choose your ideas. Employers are looking for people who know how to collaborate.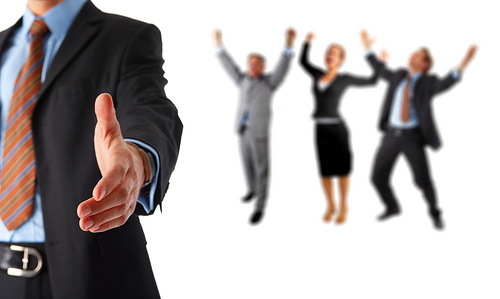 3. The job-fair interview
What it is: These mini-interviews give you a short window -- five or 10 minutes -- to sit down with a potential employer at a job fair.
Why it matters: Think of it a bit like a movie preview: You're trying to give a compelling teaser of your skills, experience and personality that makes the recruiter want to learn more.
How to ace it: Many job seekers make the mistake of treating a mini-interview too casually, so you can stand out by dressing, acting and preparing just as you would for a longer one-on-one interview.
Show the recruiter you've taken the time to research the company. Many job fairs publish the list of participating companies ahead of the event, so take advantage of this information.
At the interview, quickly explain how your experience might contribute to the company and ask thoughtful questions. Think of it as an extended elevator pitch.
End the meeting by expressing how much you'd love the chance to come back for a longer interview. Then, pick up the person's card before you leave and follow up with a thank-you note.
4. The fourth, fifth or sixth interview
What it is: A tough job market means employers are taking their time in finding the perfect candidate, and many are stretching the selection process to five or six interviews.
Why it matters: The process can be draining, so you need to maintain your optimism, enthusiasm and professionalism for every meeting.
How to ace it: To keep up your motivation, develop a pre-interview routine that helps you stay calm, collected and optimistic. You might work out earlier in the day, write about why you want the job or take a few deep breaths before heading into the company lobby.
Worried you're being given the runaround? Ask the employer about the time frame for filling the position and what the next steps are. Most importantly, don't stop your other job-search activities. You never know how long the process might last or what the result will be.
Now, you should be ready for just about any in-person interview. Knowing what to expect will help to calm any butterflies still lurking around.
(Picture Source: Internet)
HRVietnam - Collected