How to get a new job – at your current company
If you're tempted to apply for a different position within your current company, follow these guidelines.
You come across an awesome job opportunity, and you know that it's at a great place to work. How do you know that? Because you're already employed there.
If you're tempted to apply for a different position within your current company, there's no reason you shouldn't. There are just some general guidelines to follow to ensure that it's indeed the right move and that you're being mindful and respectful of your current manager and team.
Confirm your qualifications
Before you think seriously about applying for the new role, consider first what it is about the position that tempts you. It's one thing if you're qualified; it's another if you're just bored and want to try something new. Holly Bunn, a resume writer, career coach and motivational speaker, suggests first determining if you are qualified and meet the minimum requirements before making any moves.
"Just because you are an internal candidate doesn't automatically give you an advantage over other candidates," Bunn says. "You will often compete with external and other internal candidates." Bunn says that you should also confirm you're even allowed to make the switch. "Some company policies dictate you must be in your current position for a specific period of time or that you are not on probation or disciplinary action."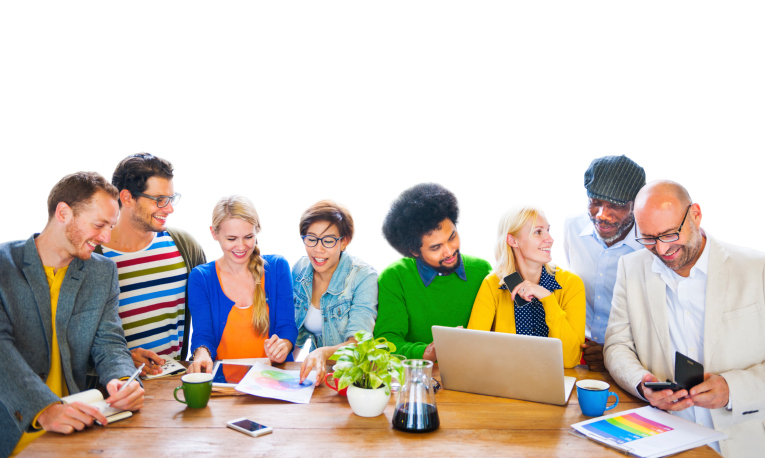 Get a better sense of the role
Since you already work at the company, you have an advantage over external candidates because you can more easily get an idea of what it would be like to work in the new position. And this is an important step given the sensitivities around applying – you don't want to get the job, only to find out it isn't the right fit.
"My recommendation would be to do some investigation on the new position on your own first," says Laura Lee Rose, owner of Rose Coaching. "Get to know the other team, invite them to lunch, find out what a day in that department looks like." Rose suggests doing this before you officially interview for the position or alert your manager of your interest.
Tell your manager
To that end, you may be nervous to tell your boss about your interest, deciding instead to wait and see what happens before confessing your desire to move to a different team. However, your company may have a policy requiring you to alert your manager in this situation, and even if it doesn't, you may want to anyway. The hiring manager for the new role will likely contact your current boss for a reference, and you don't want your manager to be caught off guard.
"Have an open and honest conversation with your current manager to inform them of your interest in another position," Bunn says. "Tell them it's an opportunity for career advancement … To give yourself an advantage, have a contingency plan for when you leave your current position to help with the transition. Offer to be available for a specific period of time while you migrate to your new position. While creating a transition plan may not be your responsibility, creating one may decrease the anxiety of backfilling your current position."
Treat it like any other job opportunity
Once you've removed any red tape and confirmed your qualifications for and interest in the job, don't cut any corners when it comes to applying. As you would with any other job at another company, Bunn says to prepare a current resume, tailored to fit the position for which you are applying. "Don't assume that you don't need a resume or that that the hiring manager knows your career experience and accomplishments," Bunn says. "Many companies ask for resumes from internal candidates to compare skill sets against the requirements for the position. Your resume is an opportunity to show you are a perfect fit for the position so invest in creating a value-added resume."
(Picture Source: Internet)
HRVietnam selected from our website www.Careerbuilder.com