As a registered nurse, you know the important role you play in the lives of patients who come to see you. You're the one who listens to their issues, addresses their pains and helps bring them comfort. You're an invaluable part of where you work, too, serving as an ambassador for the health care facility and the line of communication between doctors and patients.
If you're good at your job and love what you do, it's likely that other health care organizations see the value you have, and even see you as a great recruit. There's a high demand for RNs, and according to data from Economic Modeling Specialists Intl., mid-year 2014 showed a higher job posting intensity for RNs than for all other occupations and companies in the United States, indicating that companies may be trying harder to hire this position.
Among the competition for top talent, do you know your worth? By posting your resume to CareerBuilder.com, employers can search and find you without you ever applying for a job. You can also use our career tools to learn more about salary ranges throughout the country for RNs, how your talents stack up and what opportunities may lie ahead for you.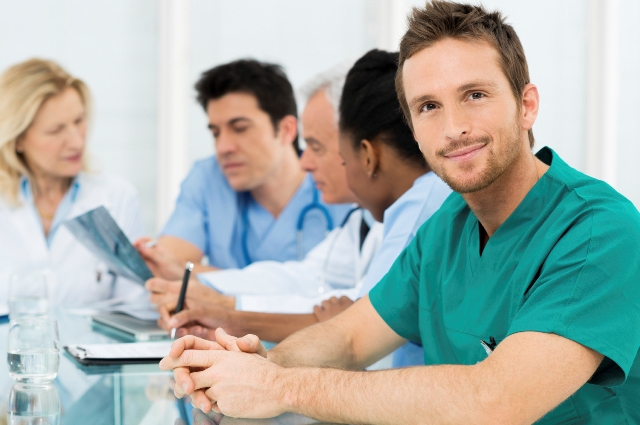 Salary and pay
Registered nurses in the United States had a median earning of $31.76 an hour, according to EMSI data. However, your earning potential as an RN may depend on a number of factors, like the location you work in and the amount of experience you have.
Your education level can also influence your salary. According to EMSI data, the majority of RNs (46 percent) hold a bachelor's degree. Thirty-eight percent of RNs have an associate's degree. To increase your earning potential and demonstrate your worth to employers, consider completing additional certifications and training. Your boss will be impressed by your dedication to staying on top of industry trends, and your wide range of experience and education will label you as top talent to employers.
In demand, with opportunities
In the summer of 2014, there were 1,060,000 job postings for registered nurses online, with a higher posting intensity for RNs than for all other occupations and companies in the region, indicating that companies may be trying harder to hire this position. There's plenty of reasons that RNs are in high demand. An aging population requires more health care providers, and a recovering economy is showing more opportunities for hiring in existing organizations as well as building and staffing new health care facilities.
Industries that employ registered nurses mainly consist of general medical and surgical hospitals (where 48.5 percent of all RNs work), offices of physicians (except mental health specialists), local government hospitals, home health care services and nursing care facilities.
Some areas of the country are also expected to have higher concentrations of RNs. EMSI data projects that by 2022, California will have 304,875 nursing positions, Texas will have 246,526 positions, New York will have 192,930 positions, Florida will have 186,147 positions and Ohio will have 144,184 positions. This high growth indicates that RNs will be in demand and have career security and opportunities to advance over the next decade.
Determine your worth
Understanding your worth to employers means it's essential to keep up with industry trends, continue your education and find ways to demonstrate your expertise. By following the standard salary trends that RNs are seeing today, and planning for how to increase your own worth for tomorrow, you're taking control of your career, as well as your earning potential.
To know your worth, post your resume to CareerBuilder now and discover the lucrative salary opportunities that could be right for you.