New study shows job seekers what hiring managers really want
A NEW CAREERBUILDER STUDY LOOKS INTO WHAT COMPANIES ARE LOOKING FOR WHEN THEY ARE HIRING AND HOW JOB SEEKERS CAN INCREASE THEIR CHANCES OF LANDING A JOB.
For many job seekers, there's nothing more discouraging than spending hours finessing your resume, crafting the perfectly worded cover letter, and filling out that tedious online application (Seriously? I just uploaded my resume, and I still have to fill in my entire work experience? IT MAKES NO SENSE!) – only to never hear anything back. What gives?
Well, employers are jerks a new study from CareerBuilder may offer some insight. More than 1,500 recruiters and hiring managers nationwide participated in a recent survey to determine what companies are looking for when they're hiring, their biggest frustrations during the hiring process and what job seekers can do to increase their chances of being seen.
Be more than your resume
Just over half of employers surveyed (53 percent) say resumes do not provide enough information for them to accurately make an initial decision whether or not someone is a good fit for the job. (Perhaps that's why so many employers are researching candidates on social media, according to an earlier CareerBuilder study.)
But here's where you can help them fill in the gaps: In addition to a resume, 39 percent of employers say they want to see examples of work the candidate has done or an online portfolio (you can provide a URL to your portfolio or personal website in your resume), and 29 percent want a cover letter.
Another interesting finding? Nearly half of employers (48 percent) reach out directly to job seekers when they have an opening – all the more reason to build your personal brand through your resume, cover letters, online portfolio or personal website and social media presence. When you cover these bases, you can cut your job search efforts in half by increasing the chances of employers finding and approaching you.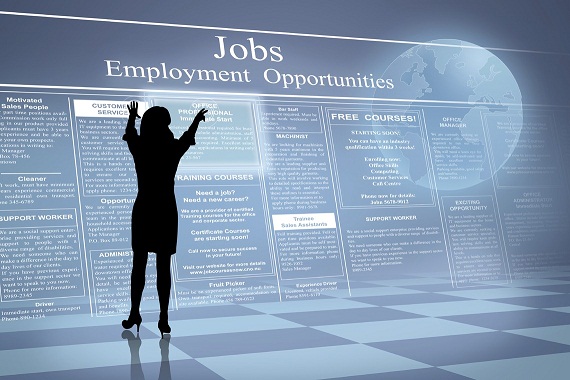 Staying on an employer's good side
When it comes to employers' biggest frustrations with candidates, their biggest complaint is having applicants who apply for positions for which they aren't qualified (39 percent). Other pet peeves include:
Unrealistic expectations about salary/pay – 18 percent
Lying about their experience/qualifications – 13 percent
Checking in on progress too frequently – 8 percent
Resumes do not provide enough information about them – 8 percent
Not responsive enough – 8 percent
Resumes are poorly done – 4 percent
Are you guilty of any of these behaviors? If so, it might be time to adjust your approach to employers. For example, if you've been told that you have unrealistic expectations around salary, learn the right way to successfully negotiate salary. Feel you need to stretch the truth about your experience or qualifications to get the attention of employers? Try this approach instead. And find out how tofollow up with employers and avoid these all-too-common resume mistakes.
Unsolved mysteries
Think you're the only one with questions? Turns out, employers are just as baffled by job seekers as job seekers are of employers. When asked about the top questions employers have about job seekers, here were their top answers:
Do their skills match what we want? – 77 percent
What are their current skills? – 75 percent
What is their work history? – 73 percent
What soft skills do they have? – 63 percent
Will they be a good company culture fit? – 61 percent
What is their salary expectation? – 50 percent
Will they stay with our company long-term? – 47 percent
Will they have the educational background we are looking for? – 47 percent
Why are they searching for a new job/career? – 46 percent
Now that you have a better idea of the information employers want, make it easy for them to find. Address these points (briefly) in your cover letter (though you may want to save the salary talk for later), or on your personal website or online portfolio.
(Picture Source: Internet)
HRVietnam selected from our website www.Careerbuilder.com