3 things to know about the April 2015 jobs report
Just as Mother Nature finally shook off winter, the U.S. economy rebounded after shaking off a disappointing month. Here are three highlights from the just-released April jobs report.
The U.S. economy, like the weather, has been somewhat unpredictable over the past few months. But just as Mother Nature shook off winter and spring finally emerged in many parts of the country, the U.S. economy rebounded after shaking off a disappointing month, according to the April jobs report released by the BLS this morning.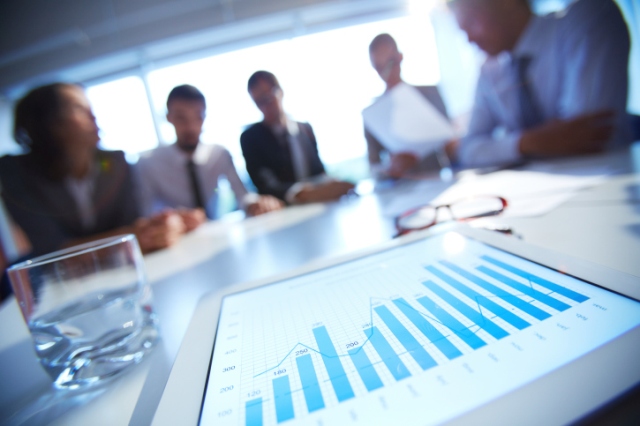 Here are three things to know from today's report:
1. The April jobs report numbers were in line with expectations. The April jobs report released this morning has been described as "pretty decent" and "boring," which isn't altogether a bad thing. After March's disappointing numbers, we were hoping for a break — and got one. In fact, the unemployment rate fell from 5.5 percent to 5.4 percent, registering an almost seven-year low.
2. March numbers were revised way down. While there typically are revisions, what stands out about March's revisions is that it dropped from a slow 126,000 additional jobs to an even-more-dismal 85,000 jobs. Wage gains in March were also over-estimated — it has been revised down from a 0.3 percent increase to a 0.2 increase. All things considered, 2015 hasn't been off to an ideal start. According to The New York Times: "Other recent reports have revealed a disappointing start to 2015, including new numbers out this week suggesting that the economy might have actually shrunk in the first quarter."
3. Wages are still not that impressive. Yes, we've made some strides in terms of wage growth over the past year, but the improvements are so slight that it's nothing to write home about. According to Business Insider: "Solid wage growth is seen as one missing piece to creating a picture of full employment. This month's wage growth was expected to be slightly higher than it has been over the past few months." In the April jobs report, we saw average hourly earnings increase by 0.1 percent compared to March compared to the 0.2 percent economists were expecting. We also saw 2.2 percent annual growth in wages compared to the 2.3 percent that was expected.
(Picture Source: Internet)
HRVietnam - Collected