Given the choice, most people would choose to spend Thanksgiving with their families, but some workers are opting to enjoy the holiday feast with their office family this year. According to a new study from CareerBuilder, this year, 19 percent of U.S. workers plan to celebrate Thanksgiving with co-workers.
Brown bag feast
But not everyone sharing the holiday with their colleagues will also be sharing cranberry sauce and sweet potatoes. Sixteen percent of workers will be punching in to work this Thursday, including 45 percent of leisure and hospitality industry workers, and 40 percent of employees in the retail industry.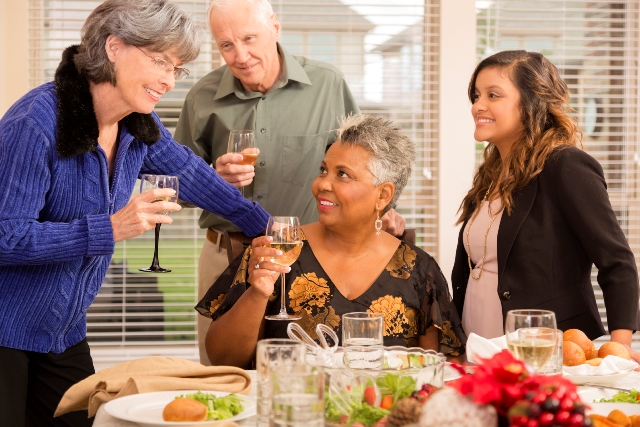 By city
The study also looked at which of the U.S. markets with the largest economies have the most employees celebrating Thanksgiving with co-workers. Houston leads the nation's large cities, with 40 percent of workers sharing holiday festivities with their office mates, followed by 32 percent in Dallas, 31 percent in Atlanta, and a quarter of the workers in Los Angeles. Washington, DC rounds out the top five, with 20 percent carving the turkey with colleagues.
By demographics
While the frequency of celebrating with co-workers is nearly the same across age groups, the study found that Hispanic and African American workers are more likely to share a Thanksgiving feast with their co-workers, as are disabled workers and LGBT workers.
By industry
A quarter of health care workers and 24 percent of employees working in leisure and hospitality plan to celebrate Thanksgiving with co-workers, and the IT industry will see 20 percent of employees feasting together, slightly beating the national average.
And while the majority (91 percent) of workers would choose to spend the holiday with their family over people they work with, 8 percent said "No thanks" to both.
Hungry for more stats? See the full Thanksgiving survey.