Surprising places to find tech opportunities
HERE ARE THREE EXAMPLES OF METROS WITH BIG TECHNOLOGY NEEDS, AND SOME OF THE MORE TRADITIONAL AND NONTRADITIONAL PLACES WHERE IT JOB OPPORTUNITIES CAN BE FOUND.
Workers possessing specialized technology skills continue to be in demand. In fact, according to arecent CareerBuilder survey, among companies recruiting college grads, 28 percent are targeting computer and information science majors, making it one of the most sought-after majors in 2014.
While one may assume most of these job opportunities exist in Silicon Valley, there's no need for college students – or any job seeker with technology experience – to pack up and head west just yet. Opportunities to work in IT can be found across the country, and not just in the obvious places like Silicon Valley; Seattle; and Austin, Texas. What's more, if job seekers just focus their search on tech companies, they're limiting their options.
Given how large a role technology plays in the operation of businesses, companies of all types and sizes need technology workers. Whether it's internal computer support specialists keeping a company's IT infrastructure running, or computer programmers writing code and creating software programs, IT workers are a central part of many businesses – inside and outside of the technology field.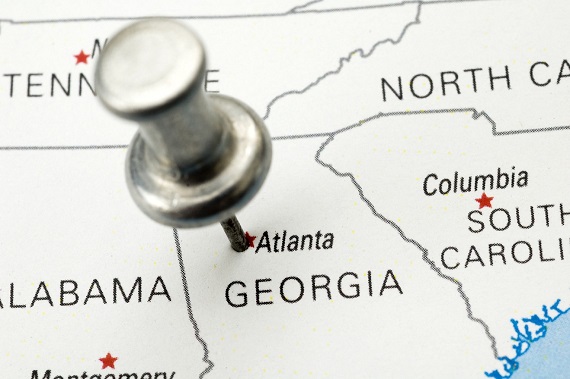 Here are three examples of metros with big technology needs, and some of the more traditional and nontraditional places where IT job opportunities can be found:
Atlanta
This southern city is becoming one of the hottest emerging technology hubs in the U.S., adding more than 8,000 tech jobs from 2010-2013, according to Economic Modeling Specialists data. It's also gaining traction as an appealing place for tech startups. According to an article in USA Today, "access to Hartsfield-Jackson airport and the metro area's low-cost living and working expenses have encouraged many young startups to try Atlanta."
Another reason job seekers will find a variety of tech opportunities in the area is because of the many notable corporations that are based or have offices there. For example, CareerBuilder'sheadquarters reside in Norcross, and the company is often looking for qualified candidates to fill tech positions, such as software engineers, data analysts, IT support technicians and project managers. Other companies in the Atlanta area hiring for technology jobs include Corus360, NCR, Clearleap,Orion Technology Services and PGi.
The proliferation of tech startups, along with the demand for tech workers at large corporations throughout the area, have helped make Atlanta a hot spot for technology opportunities.
Detroit
While Detroit is most often associated with the auto industry, it's quickly becoming a tech hub. According to a report by Automation Alley, a technology business association and business accelerator based in Troy, Mich., tech industry employment in Metro Detroit was up 15 percent from the previous year's study. In an article written about the study, The Oakland Press says, "No other analyzed region had a greater technology industry growth than Metro Detroit in this same period, surpassing Silicon Valley's technology sector, which lost 10,000 in this time frame."Technoratireports that companies are putting down roots and investing in the growth of IT here, with Quicken Loans building a technology center and Google establishing a tech hub to help startups connect with Silicon Valley.
And while the auto industry is still dominant, many jobs within this industry are technology related. For instance, Ford Motor Company has an Information Technology career path, and according to Ford, their IT team, "enables our manufacturing facilities to receive parts just-in-time, customers to check the status of their vehicles online, and empowers employees to facilitate the sale of millions of vehicles."
Indianapolis
Indianapolis isn't necessarily a city that's known for its technology jobs, but soon it may be. According to data from EMSI, the metro has experienced 12 percent growth for IT occupations from 2010-2013, higher than the national average (7.5 percent), and it's looking as though this hiring trend will continue. A recent Robert Half Technology survey found that 25 percent of Indianapolis-area chief information officers plan to expand their IT teams in the second half of 2014, up 11 points compared to projections from the previous six-month period (January – June 2014).
One specific industry in need of tech workers in the Indianapolis area is health care. While doctors, nurses and other medical professionals usually come to mind first, technology is an integral part of the medical field, and thus workers are needed to fill these roles. For instance, the Information Services division of hospital system Franciscan Alliance is based in the Indianapolis area, and they are continuously hiring for IT positions, such as information security technologist and systems engineer.
While some metros may be better known for technology opportunities than others, tech centers are popping across the U.S., and job seekers may not need to venture far from home to find a rewarding career in IT.
(Picture Source: Internet)
HRVietnam selected from our website www.Careerbuilder.com