What To Wear For Different Job Interviews Based On The Company
How you present yourself during the job interview is crucial. Here's how to decide what to wear and when.
Of all the pressing questions that plague us prior to a job interview ("Will I have the right qualifications? What if I botch an interview question? How do I pronounce the company's name?"), it seems silly that "What should I wear?" would be one of them. After all, what do clothes have to do with your ability to do the job in question?
And that's a valid argument. But while your skills, experience and capability will ultimately win you the job, how you present yourself can have a big impact on the hiring manager's impression of you.
Your appearance is a reflection of your level of professionalism, how seriously you're taking the opportunity and your level of respect for the interviewer. So when it comes down to you and one other candidate, do you think the hiring manager will pick the candidate who showed up in jeans and a t-shirt, or the one who took the time to shave, iron his shirt and polish his shoes?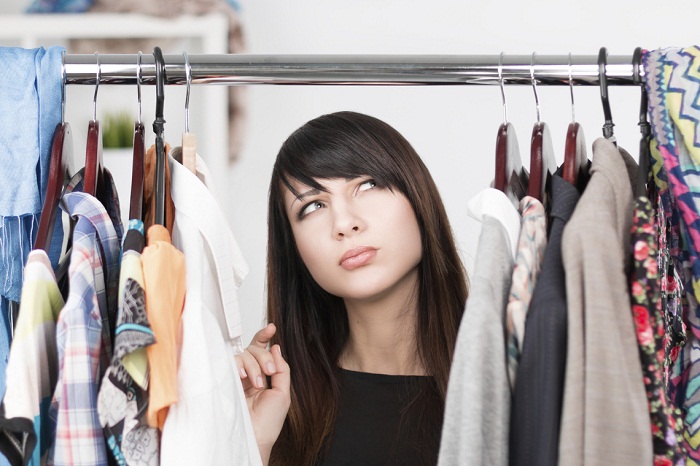 Deciding what to wear, when
The question of what to wear during the interview is harder to answer than ever. Gone are the days when a suit was the universal standard. Today, each company has its own unique culture, so one company's polished and professional may be another company's stuffy and uptight.
Take startups, for example. Startups are famous for having a more lax atmospheres and dress code, so if you show up for a job interview in a suit and tie or conservative dress, you may give off the impression you are too uptight for the laid-back culture -- and not a good fit for the company. The same concept may apply to a job at a creative agency, where the traditional interview outfit may come across as unoriginal or boring. You can usually get away with adding something extra to show your originality and personality – such as a statement necklace, bright scarf or bold tie – but be careful not to overdo it so as to appear costume-y.
Of course, there are still organizations where employees are expected to wear business suits every day, such as law offices or finance industry firms. But even at large corporations, the dress code may vary by department and role. Those with client-facing positions and managerial roles may be expected to don more formal attire, while others, such as creatives and IT employees, may be able to get away with jeans. Your best bet is to do your homework (see "When in doubt" below) ahead of time to figure out what the standard dress code would be for the role and company to which you're interviewing.
Decoding dress codes
What's the different between business professional and business casual? And just how casual is "casual"?
Here's a cheat sheet to deciphering some of the most common office dress codes:
Business professional: In a business professional atmosphere, suits are the norm. Women might wear a skirt or pant suit with heels, while men may wear a blazer or suit jacket, button down shirt, suit pants, a tie and dress shoes.
Business casual: Forget the suit when interviewing at a business casual company. Men might opt to wear dress slacks or chinos, a button down or polo shirt, a belt and dress shoes. Women might consider wearing a conservative dress, or a blouse (or sweater) with a skirt or dress pants and dress shoes or boots.
Casual: When interviewing at a casual office, it's still important to look polished and professional. (Save the jeans and flip flops for when you actually have the job.) Men might consider wearing a long-sleeved dress shirt, khaki pants a belt, and dress shoes. Women might wear a collared shirt with pants or a pencil skirt, or a work dress.
When in doubt...
Again, every company is different in what they consider appropriate workplace attire; however, there are some general rules to keep in mind for any type of position, at any company, at any level.
Do your homework. Research the company before the interview to get a feel for the culture: Check out its company careers site, Facebook page and reviews on Glassdoor. Tap into your professional network to see if you know someone (or know someone who knows someone) who works for the company and can offer some insight. You could even call or email the company's recruiting or HR department and ask them about the appropriate dress code.
Err on the side of overdressing. Even if the company you're interviewing with allows employees to dress in jeans and more casual attire, most experts advise dressing "a step above" the typical daily dress for the company. In other words, wait until you've gotten the job to show off your new J Brand jeans.
Pay attention to details. Make sure you always look polished – in other words, don't show up in wrinkled, stained, ripped or ill-fitting clothing. Comb your hair, and check to make sure none of this morning's spinach omelet ended up in your teeth. Consider keeping a small grooming kit with you for any last-minute touch-ups you may need.
Go blue. In a 2013 CareerBuilder survey, blue topped the list of employer-approved colors to wear in an interview, followed closely by black, brown and gray. In general, neutrals are a safe bet because they go with anything and can be paired with a classic white button-down, or some colors and eye-catching (but not over-the-top) accessories.
Put the spray away: Don't wear perfume, aftershave or cologne. While you may love smelling like the beach after the rain, it can be a distraction during the interview, particularly if the hiring manager has any sensitivity or allergies to fragrances. You want to be remembered for your skill, not your smell.
(Picture Source: Internet)
HRVietnam selected from our website www.Careerbuilder.com