How much does your major matter? Not as much as you think
College majors don't always define your career path; what's often more important is what you want to do and what you've done along the way.
When Marie Artim considers potential hires for 8,000 positions each year with the management training program at Enterprise Holdings Inc., she's not necessarily looking for people who opted for a business or management career track in college. Rather, Artim, who is vice president for talent acquisition with Enterprise, says she's more concerned with the goals, skills and experiences of each person.
"We don't really look at the major so much as what someone is looking to do career-wise, and also what they've done along the way," she says.
While the program has a definite business slant, Artim says that she offers positions to many liberal arts majors, communications majors, math majors and others who graduated without a clear career track. "We really look for people that are interested in learning to run a business, they're entrepreneurial in nature, they want to deal with people," she explains. "It's a training program, so it allows us to really kind of open that up at the top and welcome all different backgrounds and majors."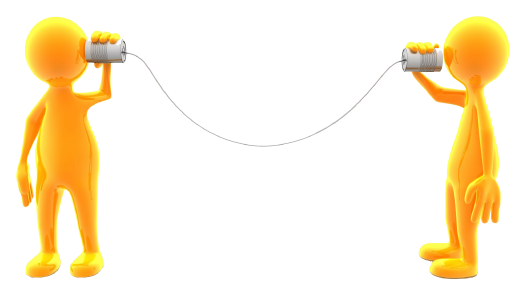 Communicating experience is key
This hiring strategy is just one example of what can matter to employers beyond a candidate's education. Artim says she values "soft skills," including a proven history of teamwork, customer service experience, project management, leadership, multitasking and critical thinking. But it's not just important to have those skills. It's vital that a prospective employee can communicate what he brings to the job.
"Practice and really spend some time getting help understanding how to best articulate those transferable skills," she recommends. "That's what we find the most, is that the history major doesn't know how to articulate the things that they've done that would be good for them in a world like ours because they don't know how to connect the dots."
Although it might not feel like it to every job-hunting recent grad, there is a wealth of opportunities for students who opted for a major that doesn't feed into a direct career path, according to Mimi Collins. Collins is the director of communications with the National Association of Colleges and Employers, a professional association based in Bethlehem, Pa., that connects colleges with companies that are interested in hiring new graduates. She says that retail, the service industry, insurance, teaching, marketing, information services, writing, editing, graphic design and sales are just a few of the common industries she sees hiring recent grads. And the hiring process, she adds, goes far beyond academic record.
"With anyone, there are so many factors at play. No. 1 is the personal qualifications of the candidate," she says. "There's so much beyond just major."
NACE's research, which hones in only on pre-graduation data, finds that students hired while still in college generally had two things in common: They held a paid internship, and they made extensive use of the career services center on campus. "Students who use things like the interview practice workshops with the career center seem to do better than their counterparts who haven't done that," Collins says.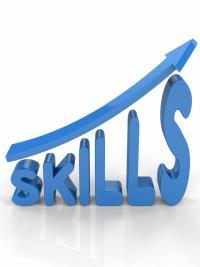 In-demand skills can pay off
Other research shows that acquiring technical skills can increase the appeal of a new graduate to potential employers and even increase starting salary. Burning Glass, a labor market analytics company in Boston, analyzes a database of jobs to determine what's trending, where the emerging jobs are and what skills are needed to get them. According to Burning Glass CEO Matthew Sigelman, recent research has shown that non-career-aligned majors have access to more job openings if they learn a technical skill or pursue an area of specialization.
"What we find is that the core foundational skills that somebody accrues through a liberal arts program, things like analytic skills, research skills, writing skills, are on the top of pretty much every list," Sigelman says. "Here's the thing though: Employers are also looking for graduates to bring with them a range of more specific work skills or technical skills. So people who don't have those are at a disadvantage in the job market."
Sigelman's advice to college students is to take advantage of their college career center early on to find out what skills are in demand. He said students can also figure this out on their own by studying job boards to see what kinds of skills hiring companies are after.
He also emphasizes the value of an internship. "If you want to be able to convince employers when you graduate that you've got those kinds of skills, it's good to be able to put them on your resume," he says. "It's even better to be able to say that I've done that work with those skills."
(Picture Source: Internet)
HRVietnam - Collected