It's said that one day a year, on Halloween, the physical world is visited by spirits who walk among the living. Which apparently means that there are more people dressed as witches or clowns or superheroes on the train in the morning.
Evil spirits aside, Halloween has a tendency to make employers nervous – namely because having an office filled with people in wild costumes may distract workers from being productive, not to mention the risks of offending other employees or even clients. Remember, it's still a workday, and by coming into the office you're agreeing to get some work done, no matter how you're dressed.
If you're planning on wearing a costume to the office on Halloween, here are a few things to keep in mind:
What's the policy?
First and foremost, know whether your company has any Halloween costume guidelines. Each organization is different, so it's important that you find out what the norm is at your workplace. If your employer hasn't sent any communications regarding costume etiquette, consult your co-workers and direct superior. One of the scariest things that could happen on Halloween is putting your job in jeopardy because of an inappropriate costume.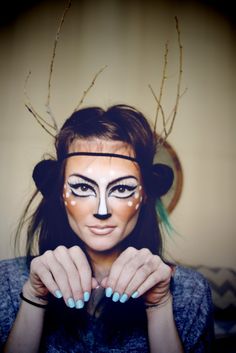 Keep it simple
While a fully functioning Transformers costume or a super-realistic Iron Man outfit may score you some hits on social media, complex costumes may not be great for a work environment. Remember, you're still expected to be in the office for eight hours, so if you choose to wear a costume, make sure it's comfortable, and easy to use the bathroom in. Big bulky homemade costumes may be impressive, but they're more likely to distract your co-workers and keep you from being productive.
Dress codes don't take a holiday
In recent years, Halloween costumes have come to show that, if you try hard enough, you can make anything "sexy." From late-night TV personalities, to beloved children's characters, to inanimate objects, there's nothing costume manufacturers aren't willing to turn into a revealing Halloween outfit. As a rule of thumb, if your costume consists of less material than you would normally wear to work, either find a way to tone it down or try to find another option.
A bloody mess
Scary Halloween costumes are a rarity these days because, let's face it, not many people are willing to go through all the effort of putting together an outfit and applying makeup with an endgame of looking hideous or terrifying. Typically going with a scary costume is a safe bet for the office, but be careful if you're aiming for gruesome or gory. These may bother co-workers or clients, plus Halloween makeup may stain clothes or leave marks on walls.
Get it?
A quick image search of the term "funny Halloween costumes" shows that most people's sense of humor when it comes to costumes is questionable-at-best for the office. Remember, while on company time, you're representing the entire organization, so avoid offensive or overly racy visual puns. You can be clever without pushing boundaries.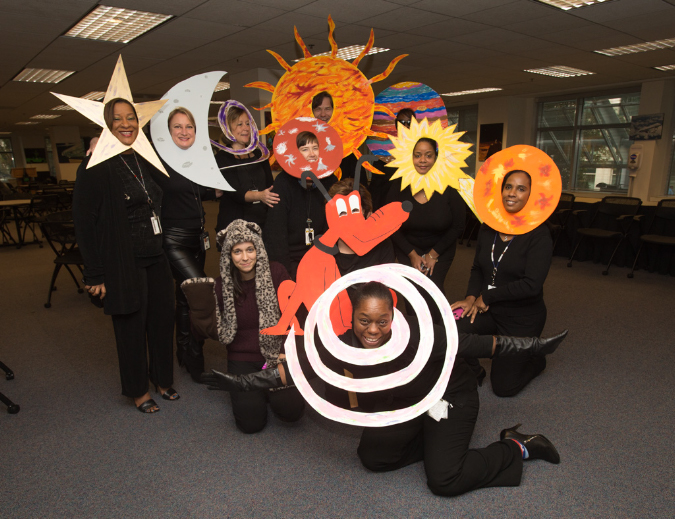 Have you heard about this?
Let's see, Ebola's in the news. Maybe you could go as an Ebola patient?
"Ripped from the headlines" costumes can be a big hit, especially if your co-workers like to keep up with the news, but you have to be careful in choosing a news story to embody. Avoid divisive or controversial issues that may offend or instigate your co-workers. A costume that sparks a heated political argument can be just as distracting as an overtly racy one.
Group costumes
There's safety in numbers. By choosing a group costume, you know right off the bat that you won't be the only one in costume. Plus you have the benefit of a second opinion if you're worried your costume may be veering toward inappropriate. Group costumes are also often less likely to cause distractions throughout the day.
Halloween is a fun holiday, and you can't be blamed for wanting to dress up and enjoy it. But pushing the boundaries by wearing inappropriate costumes to the office could potentially ruin the fun for everyone. Use your common sense, and play it safe, or your career could wind up a ghost.
(Picture Source: Internet)
HRvietnam - Collected