How to get out of an awkward networking conversation
Would you feel better or worse if the networking event had mandatory ice breakers to keep conversations going?
The first time I attended a networking event, I had homemade business cards that pointed to a personal email address, and I had virtually no career to speak of. I barely had a college degree, and the conversations I had hinted that I didn't have a job: "So if you hear of anything…." I'd trail off, leaving an awkward silence.
I was one of those people you probably wanted to slowly back away from at a networking event. Why? I was relying on the rest of the networking professionals to help me find a career focus, as well as a job, instead of coming to the event with a polished game plan and knowing what I wanted.
If you had been stuck talking to me that night, here are the tips present-day me would give you to get out of that awkward networking conversation:
1. Ask what takeaways the other person is looking for.
A networking conversation can go on forever if you're not careful. You're generally looking to find some common ground with the other person to see if there are any mutual projects or people you can introduce your conversation partner to, or vice versa. But if your conversation has covered everything from the weather to sports to local restaurants, it might be time to look for a conversation closer.
Be direct and ask what has brought them to the networking event tonight, and what takeaways they're hoping to get out of the event. Are they looking to make connections in the industry? Learn more about different roles and responsibilities? Find a potential job opportunity? People come to networking events for different reasons, and finding out how you can—or can't—help your conversation partner will give your conversation more structure, as well as a potential conclusion.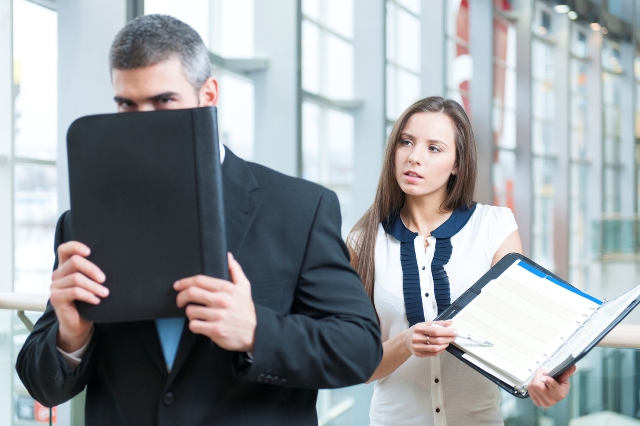 2. Emphasize your own goals and takeaways.
If the conversation is stalling out, it's probably time for you both to move along and meet other people. Did you come to meet a certain speaker or industry leader? Are you here to share your business cards or extend an invite to an event of your own? If you're spreading the word about your own career goals, make sure you've done so with your current conversation partner before you exit the awkward interaction.
You might say "Please feel free to reach out to me if you have any questions—here's a card with my contact information." Then, when you give them your card, reiterate what you took away from their side of the conversation, too. Wish them luck on their fundraising plans for that start-up farm that grows pineapples in Nebraska—then, be polite and get their contact information. After all, this is a networking event and you have spent time getting to know each other. Then, excuse yourself and simply say you'd like to make the most of your time at the event and have a few more people you're connecting with tonight. End the conversation with a handshake and a clean exit.
3. Act natural.
Networking events can feel so uncomfortable for so many people because the interactions feel forced, awkward or you get stuck talking to somebody who either makes the entire conversation about themselves—or forces you to make the entire conversation about yourself. The funny thing is, we probably have similar interactions throughout our days even when we're not networking. But something about a "professional networking event" makes people feel stuffy or uncomfortable.
This is a great time to remember that 1) realistically, job opportunities and networking can happen anywhere, anytime and 2) you're still interacting with normal human beings even when you're wearing a blazer and a name tag. Show your personality, make jokes, share anecdotes, ask for advice and bring up dream jobs—these are the ways you'll stand out in somebody's mind and be a networking connection somebody would want to follow up with. And if despite your best efforts the conversation is dying a slow death, use the old trick the rest of us swear by: Excuse yourself to go the bathroom.
(Picture Source: Internet)
HRVietnam selected from our website www.Careerbuilder.com