How to land a job abroad
Finding a job in another country can be tricky. Here are some tips to help you land your dream job abroad.
Whether you're a recent graduate looking for unique experience or a more established worker with the urge to shake things up, taking the leap across national borders can be an exciting option. Unfortunately, many workers who dream of living abroad don't go through with it – often because finding a new job overseas can be tricky, especially if you're not prepared.
We spoke with industry experts, who shared the following tips if you're looking to land your dream job abroad.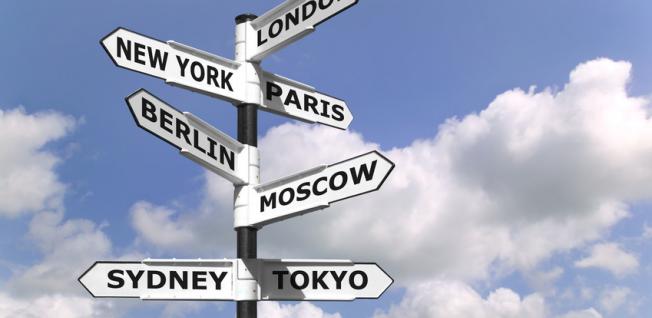 Online networking
The Internet has made it easier than ever for job seekers to find open jobs overseas, but the benefits don't stop there. Now with the proliferation of social media, you can build an international professional network. "Online networking can help pave the way for face-to-face networking and, if done correctly, can break the ice in advance," says Lisa Mullen, manager of corporate HR for Halogen Software. "Online communities and/or user groups provide job seekers with an opportunity to network and demonstrate skills and thought leadership without necessarily shouting to the world that they are job hunting."
First-hand experience
As you're probably (hopefully) aware, moving to a new country can be a pretty major change. If you're seriously considering it, you've probably already visited the country you'd like to work in. If not, it would be well worth your while to plan a trip. Not only will it give you a taste of the culture you'll be immersed in, but it can also increase your chances of landing a position.
"Visiting your target country and setting up some informational interviews is always a good move," says Glen Loveland HR Manager, China Central Television (CCTV). "International employers are more reluctant to hire candidates who have never visited the country where they are trying to land a job. You owe it to yourself to familiarize yourself with where you want to move as your expectations and the reality may not be the same."
Research local application customs
Many international job seekers prepare themselves for culture shock, but it can be easy to overlook the differences in the application process. "When seeking a job outside the U.S., make sure you understand the local customs of the application process, and write your curricula vitae in the country's native language," says Simon Slade, CEO and co-founder of SaleHoo, an online wholesale directory. "For example, New Zealand follows the British English style rather than the American version of English."
With some countries, the differences go further than just language, too. "In China, it is normal to place a photo of yourself on your resume," adds Loveland. "Using a local resume format to an employer may signal that you are serious about making a move."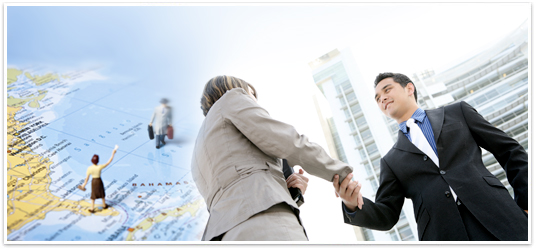 Internal yet international
You may be looking for a position far away, but your search should actually start closer to home. "See if your current company has internal job postings for other offices around the world," says Glen Loveland HR Manager, CCTV. "Even if your company doesn't have a formal inter-transfer program, you can connect with HR in the countries that you are targeting."
"If you are a member of any professional organizations check if they have offices overseas," suggests Loveland. "They may be able to provide you with resources on executing a local job search."
Explain yourself
While interview questions will always vary from employer to employer, anyone looking for a job outside his or her home country can reasonably expect to be asked about why they want to move. "Have a solid story about why you want to move overseas. Will it help your career? Is your spouse moving and you need to get a job as well? Have you always had a desire to live abroad and you think this is the moment?" says Loveland. "Recruiters and hiring managers will want to better understand how truly committed you are to fulfilling your contract. Expat hires are always more complicated due to paperwork and regulatory issues. There's just so much risk for an employer that they'll move slower."
Speaking of which…
Patience is a virtue
Alright, so you're all set to get a job overseas and get out there and see the world, right? Well not so fast. The fact is, landing a job abroad can take considerably longer than it would here at home. "Plan for a job search to take at least 4-6 months. Visa processing times can take longer," warns Loveland. "For example at China Central Television you won't receive your visa entry forms until nearly four months after you've accepted the position. It's important to have back-up plans and not let everything hinge on an international move."
(Picture Source: Internet)
HRVietnam - Collected