Workplace Superheros
WHO ARE THE HEROES OF YOUR OFFICE?
The Regional Officer Heroes may be superheroes, but even superheroes can't be everywhere at once. Luckily, there are plenty of regular, everyday heroes out there picking up the slack in their office.
The heroes
Heroes come in all shapes, sizes and functional areas. When asked to name the three departments within their company whose employees best exemplified superhero characteristics, the most popular answers included:
Customer service – 40 percent
Production – 26 percent
Information technology – 22 percent
Human resources – 22 percent
Sales – 22 percent
Similarly, employees pointed to coworkers in the following job levels as the most superheroic:
Professional/technical workers who are not in administration – 39 percent
Administrative assistants – 20 percent
Middle management – 17 percent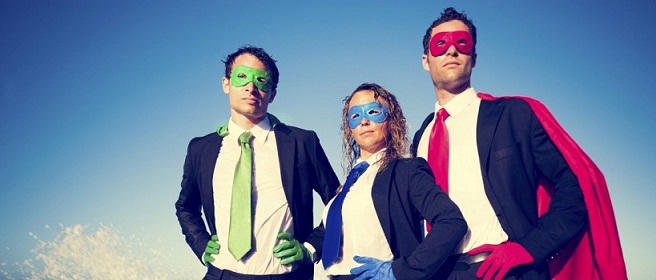 The villains
Where there are heroes, you'll often find villains set on antagonizing and impeding their good work. Indeed, 33 percent of workers said they have an office villain or group of villains in their office.
So which department do most employees see as villainous? Human resources topped the list, with 21 percent of workers likening them to super villains. Other common responses include:
Legal – 18 percent
Finance – 17 percent
Sales – 17 percent
Customer Service – 13 percent
Power and influence are common goals for comic book villains, which may explain why employees see those higher up the ladder as more villainous. The job levels with the biggest villain(s) at work, according to the survey, include:
Senior leadership – 34 percent
Middle management – 18 percent
Administrative assistants – 9 percent
Professional/technical workers who are not in administration – 8 percent
(Picture Source: Internet)
HRVietnam selected from our website www.Careerbuilder.com