10 motivational career quotes
HERE'S A ROUND UP OF INSPIRATIONAL QUOTES TO MOTIVATE YOU – NO MATTER WHERE YOU ARE IN YOUR CAREER.
Sometimes you hit a point in your career when you need a little motivation. You might be stuck in a rut, worried about your job security, nervous about taking on a new challenge, or just feeling a little lost.
To provide some inspiration for those times when you need it most, here are 10 quotes from athletes, entrepreneurs, artists, intellectuals and visionaries to motivate you – no matter where you are in your career.
1. "Find out what you like doing best, and get someone to pay you for it." – Katharine Whitehorn, British journalist, writer and columnist
2. "Whether you think you can or you think you can't, you're right." – Henry Ford, an American industrialist and the founder of the Ford Motor Company
3. "The only way to do great work is to love what you do. If you haven't found it yet, keep looking. Don't settle." – Steve Jobs, inventor and co-founder of Apple
4. "Our greatest weakness lies in giving up. The most certain way to succeed is always to try just one more time." – Thomas A. Edison, American inventor and businessman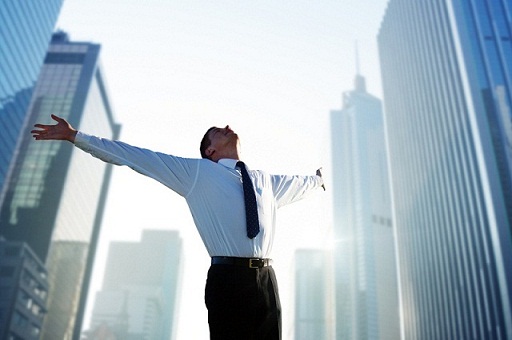 5. "Anyone who has never made a mistake has never tried anything new." – Albert Einstein, physicist and scientist
6. "I've missed more than 9,000 shots in my career. I've lost almost 300 games. Twenty-six times, I've been trusted to take the game winning shot and missed. I've failed over and over and over again in my life. And that is why I succeed." – Michael Jordan, professional basketball player and winner of six NBA championships
7. "If you're hurt, lick your wounds and get up again. If you've given it your absolute best, it's time to move forward." – Richard Branson, entrepreneur and founder of Virgin Group
8. "It is never too late to be what you might have been." – George Eliot (real name Mary Ann Evans), an English Victorian novelist
9. "One important key to success is self-confidence. An important key to self-confidence is preparation." – Arthur Ashe, professional tennis player and activist
10. "You can't use up creativity. The more you use, the more you have." – Maya Angelou, American author, poet and civil rights activist
(Picture Source: Internet)
HRVietnam selected from our website www.Careerbuilder.com