Office etiquette: How late do you stay?
AS TECHNOLOGY BLURS THE LINES BETWEEN WORK AND FREE TIME, IT'S IMPOSSIBLE FOR ANYONE TO ADHERE TO A STRICT 9-TO-5 SCHEDULE. STILL, WHEN DO YOU ACTUALLY WALK OUT THE DOOR?
More often than not, the workday starts early and ends late, with more emails waiting for us when we arrive home. We're under pressure to show everyone around us that we were worth the hire. But when did it become an acceptable practice to throw the work-life balance out the window in favor of a work-work life?
When it's 5 o'clock (or 6 or 7), should you stay or should you go?
When to stay
You're not alone if you choose to stay late to plow through your workload. Nearly two-thirds of U.S. companies have employees that have worked more hours over the past three years, for reasons ranging from limited job opportunities to fear of disappointing a boss or letting the team down.
If you're working on an assignment and find yourself in the zone, it might be best to keep with the momentum rather than running out the door just because the clock struck 6. But remember there will always be more work than hours in the day. The trick is finding balance.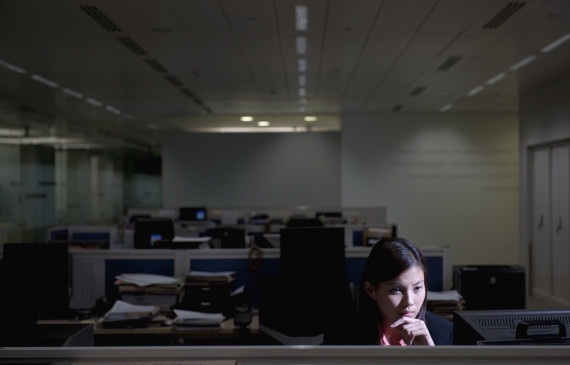 When to leave
Asking these questions should help you gauge the situation and whether it's OK to pack up:
Will I miss a deadline if I leave?
Are my co-workers still here? If so, why?
If I'm collaborating with someone on a project, are they still plugging away? If so, is there anything I can do to help before I go?
If you're confident that you've finished your work for the day and you've clearly demonstrated to your peers and boss that you're on top of ongoing projects, don't fear walking out. Before leaving:
Make sure you've answered any emails that include outstanding questions so no one feels like you've left them hanging
Check your to-do list one last time as you pack up
Say goodnight to your co-workers so they don't come looking for you
If it fits with your office culture, stop by your boss's desk on the way out to give her one last chance to touch base … then go.
If you're still not sure
Just ask. Your boss wants you to understand her expectations. Starting a dialogue is much better than gazing around the room, wondering if anyone will "release you." Never assume that you can or can't leave—when in doubt, ask about it.
(Picture Source: Internet)
HRVietnam selected from our website www.Careerbuilder.com